In this ETC infographic, we shed light on commercial-scale breakthrough steel investments needed to critically reduce emissions from this hard-to-abate industry by 2030.
A rapid scale-up in near-zero emissions steelmaking is within reach
A viable investment case for near-zero emissions steel projects is within reach in Europe and North America, according to analysis in our Unlocking the First Wave of Breakthrough Steel Investments. This would enable the steel sector to be on a Paris Agreement-aligned emissions pathway by 2030.
The global pipeline of near-zero emissions ore-based steel projects must triple within the next three years to enable 190 million tonnes per annum (Mtpa) of "green" production by 2030 and keep industry emission reduction targets within sight.
Steel already accounts for 7% of annual global greenhouse gas emissions and demand is set to rise, as the material is fundamental to building the energy transition, from wind turbines to electric vehicles, and to infrastructure growth in developing economies. Green-lighting projects by 2026 is the critical challenge given the lead times involved, and the ETC's report demonstrates that the financial gap for doing so is smaller than previously thought.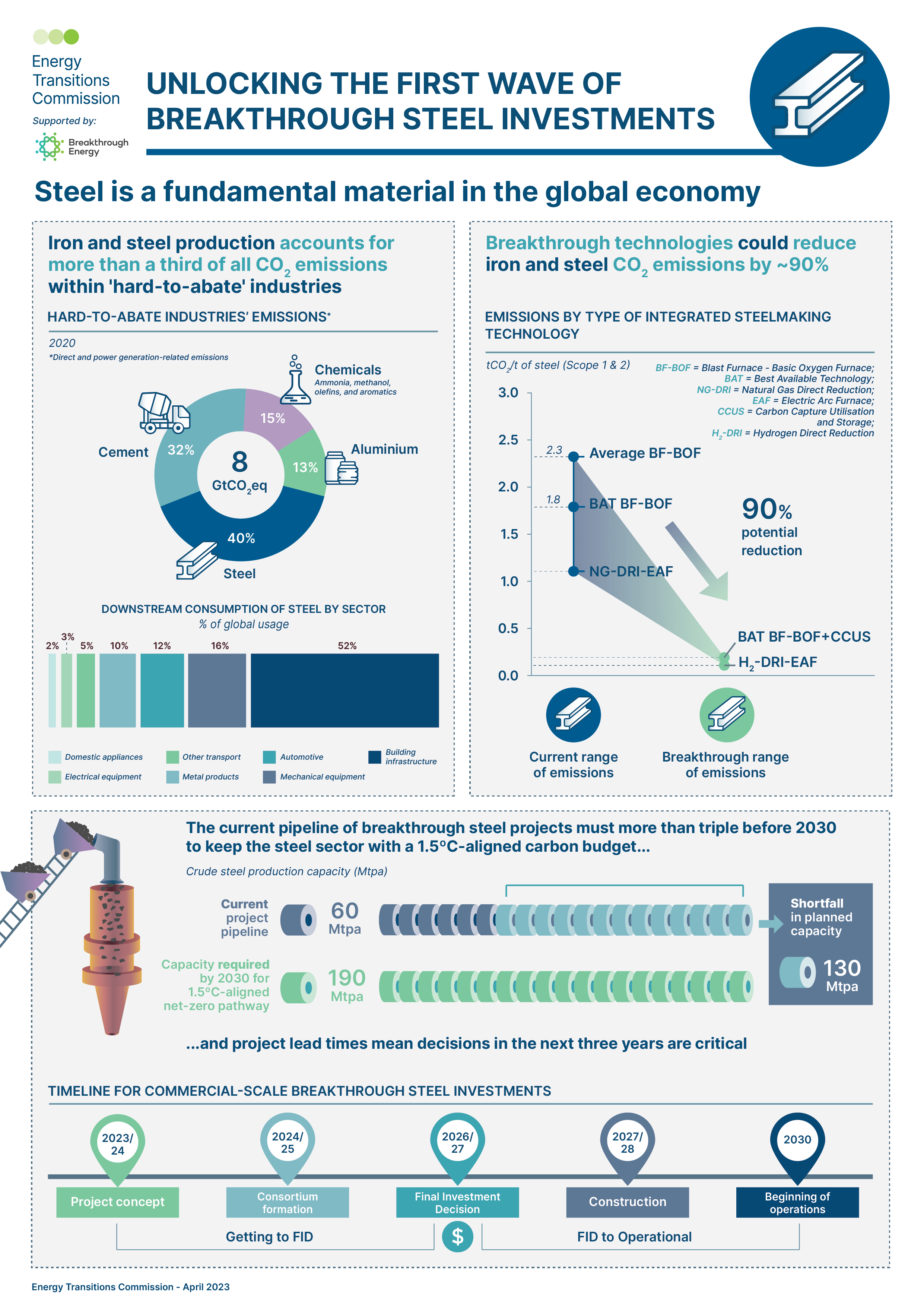 This infographic was published in the ETC's International Breakthrough Steel Investments report.
If you would like to reproduce this chart, please click here to fill out a form.
Interested in receiving these insights in your inbox? Click here to sign up for our mailing list.