Making Net-Zero 1.5°C-Aligned Aluminium Possible
September 2022
Aluminium is deeply embedded in all parts of a modern developed economy, from cars and construction to cans. MPP's strategy deploys a combination of low carbon power, new technology for smelters and refineries, increased recycling and improving material efficiency to drive rapid decarbonisation, while also meeting increased demand over the coming decades.
Priority is given to early emissions reductions from adoption of low carbon power in this decade, while bringing to market the technologies to achieve deep decarbonisation in the following decades. Today, the sector accounts for about two percent of global emissions and four percent of electricity consumption.
Net-zero aluminium interactive tool
MPP has released an interactive 'Explorer' tool to compare decarbonisation options in different regions, with the functionality to generate custom user scenarios.  The Python model for STS analytics is also available, with full coding and open-source input data.
Aluminium: Explore the Net-Zero Transition and Shared Code
MPP Sector Transition Strategies
MPP seeks to inspire cross-sector learning and real-world projects that will translate global strategic thinking into local action.
This Aluminium Transition Strategy joins a series of industry transition strategies developed by MPP to guide decarbonisation of seven hardest-to-abate sectors. Of these, four are from the materials industries: aluminium, chemicals, concrete, and steel. Transition strategies for the mobility and transport sectors – aviation, shipping, and trucking – are available online.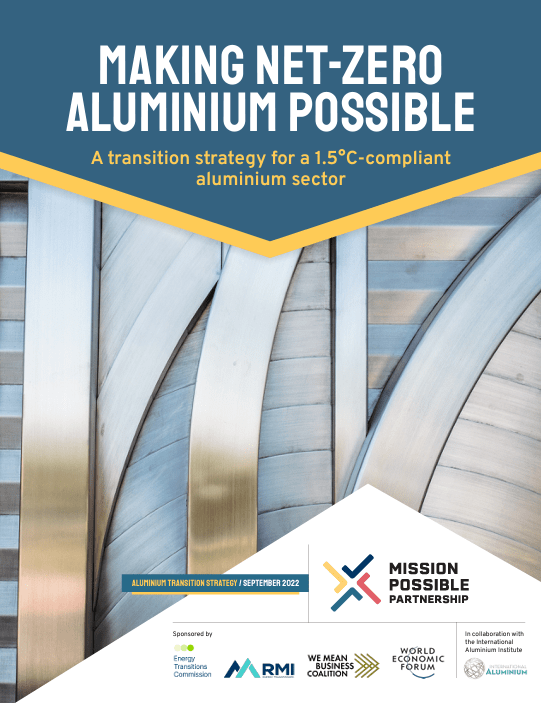 Close
Download
Add your details and select a document to download.