Streamlining planning and permitting to accelerate wind and solar deployment
January 2023
Rapid growth in wind and solar capacity is needed to transition to net-zero
Clean electrification is the backbone of the transition to net-zero and will provide over 60% of all energy consumed in 2050, up from 20% today. A global energy system based on clean electrification will require dramatic growth of wind and solar capacity – an increase by 5-7 times by 2030.
Addressing planning and permitting barriers is critical to ensuring the deployment of renewables at the speed and scale required to ensure rapid cuts to emissions.
Wind and solar development times could be halved
Planning and permitting challenges have negative effects at almost all stages of renewables deployment, severely lengthening project timelines, and reducing project pipelines.
Putting into place simple measures to streamline planning and permitting regimes could reduce project development times by more than half for wind and solar projects, while maintaining or strengthening social and environmental standards.
Offshore wind timelines could be reduced from 12 years to 5.5 years.
Onshore wind timelines could be reduced from 10 years to 4.5 years.
Utility-scale solar timelines could be reduced from 4 years to just over 1 year.
Recommended action to streamline planning and permitting
The ETC's Insights Briefing sets out the context and major challenges around planning & permitting and assessing the impact of deploying key solutions to reduce delays.
The three accompanying Solution Toolkits outline specific recommended actions for key stakeholder groups: national/regional governments and policymakers, wind and solar developers, and civil society and local authorities.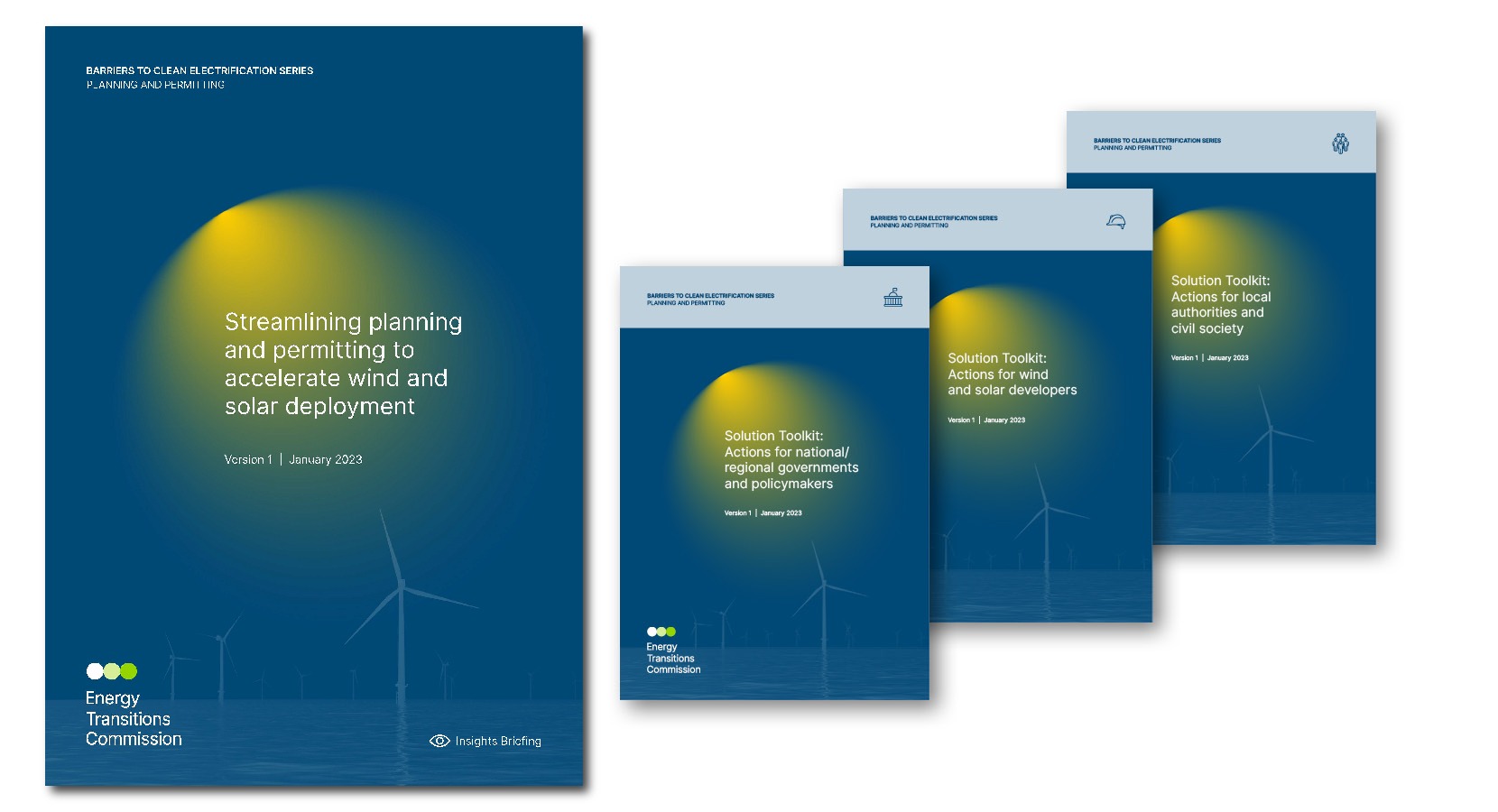 Close
Download
Add your details and select a document to download.
Download the Solution Toolkits